Section Navigation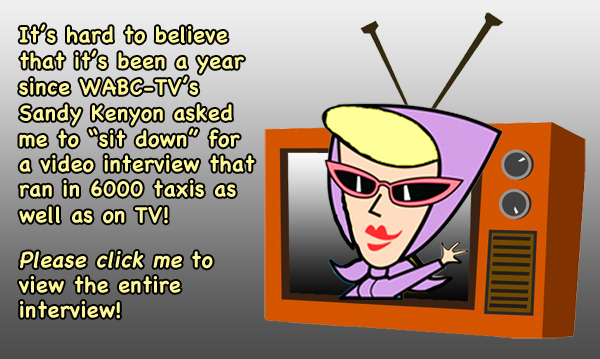 ---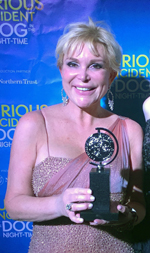 Welcome all Foolish Mortals! I'm Wendy Federman, and as a multi-awarding winning Broadway theatre producer, I can give you that chance to become a part of the glitz and glamour of the Broadway theatre world. By investing in one of my Broadway shows, you can first-hand, experience the "buzz" of Broadway, meet the stars of the show at invitation-only events and cast parties. It's your moment to shine on the red carpet with celebrities of the show's opening night performance. And it's an opportunity to network within this world – as a true "Broadway insider," I will give you a personal introduction to the world of theatre along with all of its benefits.
Keep in mind that investing in a Broadway show is not for everyone. This is a high risk investment; with theatre especially, there are risks and, potential rewards, both financial and intangible. Yet if you meet regulated financial qualifications, this could be a unique investment opportunity where, depending on how the production deal is structured, your participation could extend way beyond Broadway including such possibilities as touring and overseas productions. These ancillary rights could offer a continuing stream of a return on an investor's investment. And even better, you will become an integral member of my Broadway family and be a participant in bringing a theatrical work of art to life that will be enjoyed around the world for many years to come.
Biography
Wendy Federman is a six-time Tony Award, five-time Drama Desk Award, Drama League Award, and Outer Critics Circle Award winning producer. It's no surprise that Wendy became part of the Broadway world as she comes from a family who was firmly entrenched in the theatre and entertainment industry. Her mother and aunt performed on radio, television, movies and the Broadway stage from the 1930s through the '60s, while her uncle, Paul Frees, was the voice of Boris Badanov, the Jolly Green Giant, and the Pillsbury Doughboy. She named her production company in memory of her famous uncle, whose biography was entitled "Welcome, Foolish Mortals," recalls: "My aunt left NYC for L.A. to make a movie in 1948 and had a career spanning almost 50 years as an actress, top agent and pre-eminent vocal coach."
Inspired by her family's colorful history, Wendy began her own theatrical career studying dance, singing, acting, piano and guitar at a very young age. Growing up in a home whose walls echoed the sounds of her mother's beautiful soprano voice, Wendy began her own theatrical career studying dance, singing, acting, piano and guitar at a very young age.  She dedicates every new production to the memory of her mother. Wendy began her theatrical life intending to be a performer, but she always had an eye for business. While earning a degree in behavioral science and management from New York University, Wendy would work behind the desk at her father's office. This didn't stop her from taking acting classes and attending auditions. However, when her father suddenly died at 60, she gave up her theatrical dreams: following the motto, "family first," she joined her brother to become the third generation owner and operator of a global floral ribbon manufacturing and importing company.
Wendy successfully ran the company from its NYC headquarters, attended sales conventions and travelled globally to promote merchandise that appeared on the shelves of the top floral, crafts, and department stores. Through it all, Wendy still found time to keep up with her dance, singing and acting lessons in order to maintain her connection to the entertainment world. Her years of experience in the business world proved invaluable when she started her career as a theatre producer. Like the ribbon industry, theatre producing is about a great product you believe in, finances in place, costs under control, and reaching your target market in order to achieve maximum sales. Business is business, but there really is nothing like show business! Wendy sold the ribbon business in 1990 to spend more time with her young family. Since then, she has been a biofeedback therapist, operating stress management centers in New Jersey and is a certified life coach, empowering her clients to achieve their dreams.
Theatre will always be Wendy's first love, and as luck would have it, the father of a child in her son's playgroup happened to own two off-Broadway theatres. He realized Wendy's passion and understanding for the theatre world, eventually asking her to co-produce the National Tour of Legends, starring Joan Collins and Linda Evans. After her first Producer credit, Wendy has not stop producing shows since. Today, this Tony Award winner is a fixture amongst the "who's who" of Broadway insiders. Wendy is constantly attending readings and workshops of new and revival materials while travelling throughout the United States and London to looking for that special play or musical that may have Broadway potential. In the little down time she has, Wendy reads through the numerous play submissions that arrive through the mail.
Ultimately, when it  comes to Broadway theatre investing, Wendy is as meticulous as she is professional: "You have a fiduciary responsibly to your investors and must be extremely concerned and cautious with people's money." No matter what others may say, "the project must mean something to me," she believes, for "I have to be able to speak passionately about it. We're asking people to spend money, so we need to be sure the product is as good as it can be."
Trusteeships
I have served as a trustee on the boards of the following:
Bergen Performing Arts Center – Northern New Jersey's most vibrant not-for-profit performing arts center – a home to hundreds of world class performances at affordable prices reaching audiences of over 250,000 each year.   bergenPAC is also a home to Grammy winning recordings and broadcasts distributed internationally. However, the soul of bergenPAC can best be seen in our efforts to provide a home for innovative arts and educational programs that reach out to thousands of families.
Gilda's Club Northern New Jersey – Founded in 2000, Gilda's Club is an essential complement to medical care for those living with cancer and their families and friends, to help them take control of their lives and learn to live with cancer, whatever the outcome. It is a place where people share and learn how to help themselves by helping others because no one should go through cancer alone.  Communities of free support for everyone living with cancer – men, women, teens and children – along with their families and friends. Our innovative program is an essential complement to medical care, providing networking and support groups, workshops, lectures and social activities.
MCC Theatre – Founded in 1986 as Manhattan Class Company, then a collective of young actors, writers and directors eager to take a leadership role in their own artistic development. Initial peer-based "classes" led to showcases and eventually to the kinds of full-scale productions that have made MCC Theater one of New York's leading off-Broadway theater companies.
Penguin Reparatory Theatre – a professional enterprise dedicated to:

Promoting new voices and works which enrich the body of American drama;
Nurturing and developing new talent for the stage;
And reaching new audiences for theatre.
Wendy has served as a guest lecturer for many charitable foundations and mentors young aspiring producers, actors and writers. She also serves as an honorary co-chair of the annual CHITA RIVERA AWARDS which celebrate the superb achievement of the top dancers and choreographers on Broadway and in film while raising funds for therapeutic dance classes throughout New York City. Her years of investing in and producing Broadway shows have allowed Wendy to befriend the biggest stars, producers, and directors on Broadway. For a sampling of "who's who" in her circle of friends, spend a few minutes looking through her Gallery of Stars.
Make your Broadway dreams come true.  Become a Broadway insider and contact Wendy today!